Tags
amigurumi, Anna, crochet, crochet hat, doll clothes, dolls, Elsa, Etsy, Frozen, links, Olaf, patterns, thread crochet
I am in love with the movie Frozen. ❤  So when I saw Cogaroo Craft's DIY cardboard ice palace yesterday, I decided to look around & see what the crocheters of the internet were doing.  I'm sharing a few of my favorites with you here!
Considering Cogaroo provided the inspiration for this post, I suppose a good place to start is with her free pattern for Elsa's coronation dress & cape.
~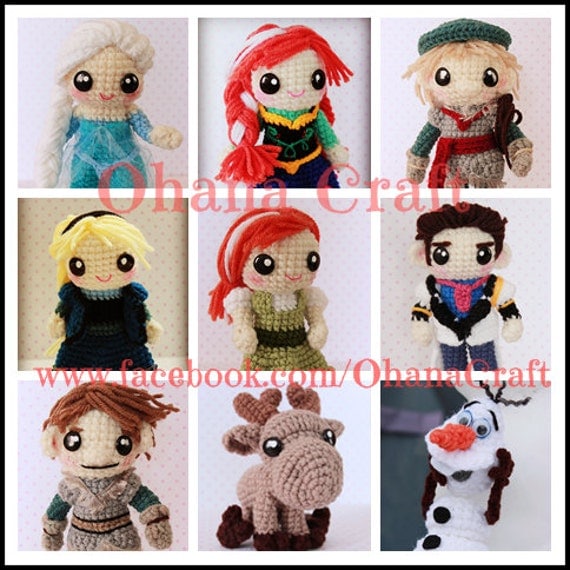 Ohana Craft's on Etsy has a set of amigurumi patterns for Frozen's main characters.
 ~
Xilarae on Deviant Art has created a chibi Elsa.  The complete item is for sell, rather than the pattern, but it would make a great inspiration piece if you want to make your own.
~
Sahrit has her own Frozen amigurumi patterns on Etsy. She has Anna, Elsa, & an Olaf with detachable segments. ❤
~
How about something a little different?  Here's Cliff the troll.  His pattern is available from Carin's Creaties on Ravelry.
~
If free works better for you budget, Tout un Fil has patterns for Elsa & Olaf.  The blog is in French, but the patterns are available in French & English, though the translation is a little rough.  If you are already familiar with crochet patterns it should be easy enough to follow along.
~
Anna's Snow Hat pattern for sale on Ravelry
~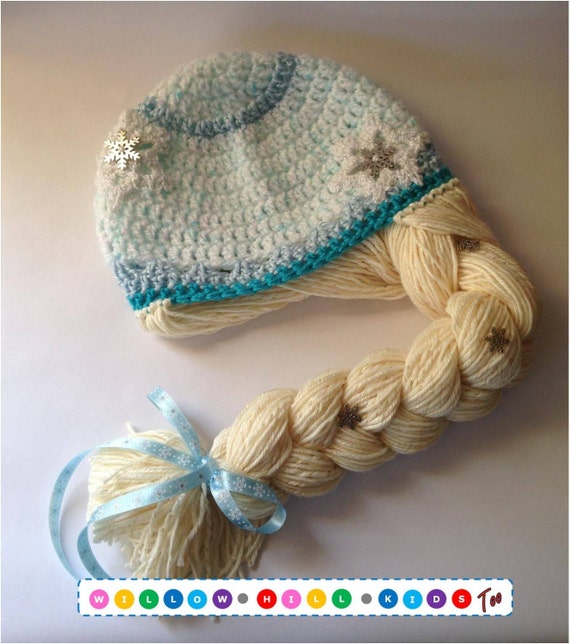 Elsa hat with braids, finished product sold on Etsy, but it looks simple enough to replicate
~
Elsa-inspired thread crochet baby dress on Family Bugs (no pattern currently, but she is looking for pattern testers)
~